WORDS & IDEAS
content that moves people
For Creators & Innovators
I work with a variety of mission-driven folks: publications, agencies, digital shops, international companies, educators, advocates. I'm a friendly professional who brings strategic thinking and humor to the creative table.
Digital Comms
Website copy, email campaigns, blog pieces, calls-to-action, press releases, social posts, online courses… Whatever you put out there should sing.
Verbal Branding
Communication is everything: It's how you build appeal and reflect integrity. What you say—and how you say it—is therefore vital to your success strategy.
Editing & Production
When it comes to producing any kind of printed material, you'll need someone with a strong sense of aesthetics and a hawk's eye for every detail.
Featured CLIENT
LION'S ROAR:
award-winning magazine & contemplative CONTENT
Lion's Roar magazine is a multiple Utne Reader Award winner, and the nonprofit is the leading voice of Buddhism in North America. Their editorial content is celebrated for its high quality of writing, art, and design.
Lion's Roar also produces online courses with a host of prominent meditation instructors as well as institutions like Naropa University. They regularly hire me to write copy for digital promos. (Photo: Lion's Roar)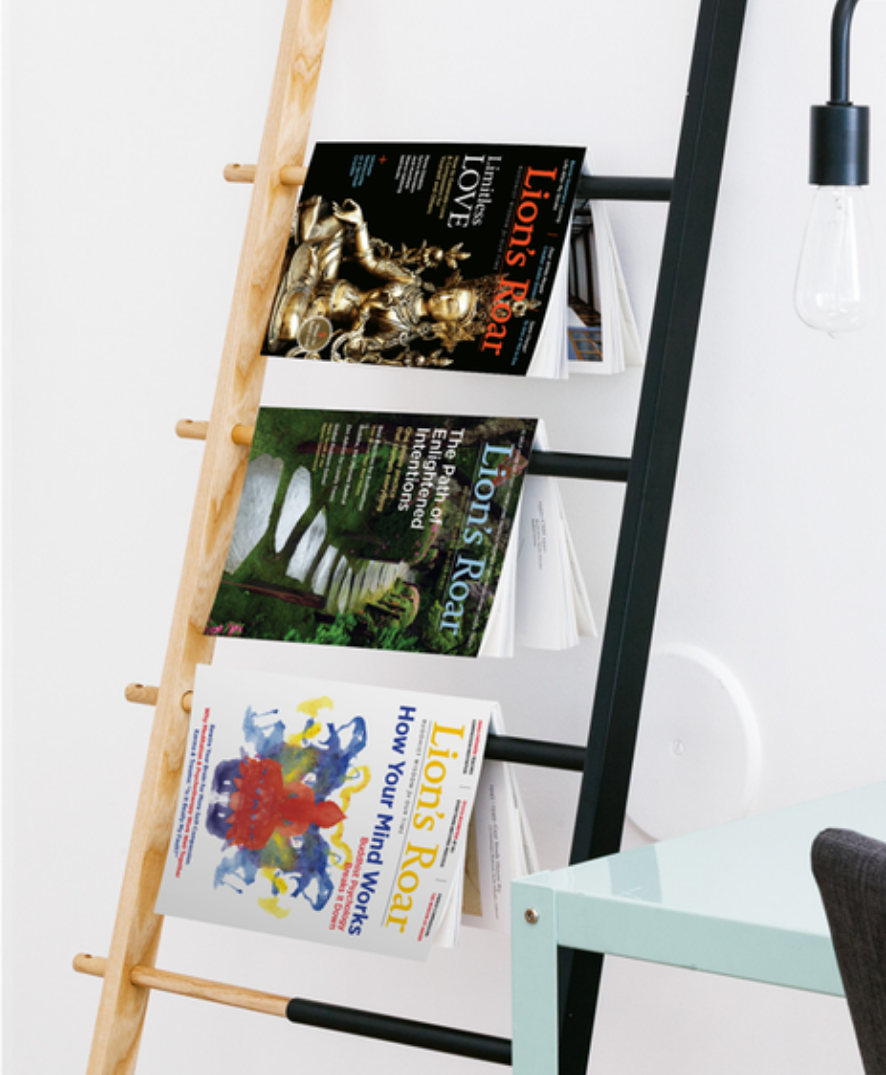 I enjoy working with Kimberlyn. She is able to turn around high quality work on a short deadline, enabling me to quickly market good thought leadership content.
Marna van Hall, Marketing Communication Advisor @ Mirabeau
Kimberlyn is an incredibly skilled editor and copywriter. She's professional and compassionate. Everything she works on is made better through her diligence and care.
Stephanie Knox Steiner, Peace Educator & Mindfulness Leader
Ready to get your project rolling? Email me about your ideas and schedule.